MacKENZIE's Dragon's Nest
Every now and then there comes a time for shameless self-promotion. Now is such a time.
My new book, Llewellyn's Little Book of Dragons, is now available from bookstore everywhere as well as online from Llewellyn, Amazon, et al. It's a delightfully scaly hardcover book full of Dragon tips, lore, and even a couple of brand-new Dragon tales. It is the perfect Valentine's present for the dracophile near and dear to your heart.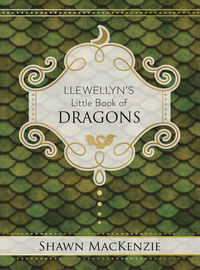 Happy Year of the Rat – 4718